At SMARTDrive, we will try to simplify the concept of engine oil so by the end of this article, you will have a clear idea of which engine oil is best for your car and why ?

Vishwajeet G.
What type of motor oil to choose
Although it is always preferable to select appropriate engine oil for your car by reviewing the owner's manual. It is our primary responsibility to determine whether or not an upgrade is available in the market.
Let's get started by learning about engine oil dynamics so that you can choose the best engine oil.
How does car engine oil work?
---
Engine Oil Types by VISCOSITY
Viscosity is simply a measurement of thickness and how easily it flows during normal operations. Here's something interesting for you to consider. We need A thinner and more flowing engine oil during the cold start.
However, as the engine runs, the engine oil becomes hotter, necessitating the use of thicker engine oil to keep all metal parts safe and covered by a thick layer of engine oil.
As a result, this is a highly contentious issue, and the purpose of the vehicle and under which conditions it's going to be used emerges the picture.
| During Cold Start | During Operational Temperatures |
| --- | --- |
| | |
| We need Thinner Engine oil | We need thicker Engine oil |
| If oil is thick Car will be inefficient during Starting and first few minutes till the engine gets hot. | If the oil is too thinner the metal parts inside the engine will wear faster as there is no oil to stay in between |
| If your car needs better starting performance in winters you have to select all all 0W-** or 5W-** oil series. | For Longer runs, over speeding or carrying more load into the car for longer time you need higher **W–30 or **W-40. |
---
Engine Oil Types by FILTRATION AND ADDITIVES
FULLY SYNTHETIC OIL
When it comes to Types of engine oil, the fully synthetic oil is the most popular and widely used nowadays. This oil is nothing more than the highly purified oil that contains no impurities or wax. Fully Synthetic Engine Oil contains very Effective additives such as viscosity index improvers, dispersants, detergents as well as anti-wear agents, to gain good quality performance and wear-free engine parts.
Suitable for
ENGINE CAPACITY : ABOVE 1100cc
AVG. YEARLY RUN : ABOVE 10,000KM
FREQUENTLY DRIVE ABOVE 100KM/HR
PROS
ENHANCED PERFORMANCE
LESS ENGINE NOISE
LONGER ENGINE LIFE
CONS
HIGH PRICE TAG
PARTIALLY SYNTHETIC OIL
Partially synthetic oil is a hybrid product that has few impurities instilled from regular mineral oil but also has a few advantages of synthetic oil. this will ensure benefits such as high mileage and low oil costs.
Suitable for
ENGINE CAPACITY : ABOVE 1000cc
AVG. YEARLY RUN : BELOW 5,000-10,000KM
DRIVE BETWEEN 80-120 KM/HR
PROS
LESS COSTLY THAN FULLY SYNTHETIC OIL
ADDITIVES KEEP CAR ENGINE SAFE
CONS
HAS FEW IMPURITIES WHICH WILL AFFECT ENGINE IN LONGER RUNS
MINERAL OIL
Mineral oil in its natural state Because this oil is extracted after basic pre-filters, it has a low processing cost and a high yield. The oil cost is too low, and there is no need to worry about engine durability.
SMARTDrive will never advise you to use standard engine oils in our modern vehicles. because there are far too many demanding situations for engine oil in today's automobiles New engines are becoming more compact, lightweight, vibrant, and versatile on a daily basis, if you have used normal engine oil, you will notice a difference in engine noise and reduced pick up.
Suitable for
CARS WITH MFG. YEAR BEFORE 2015
ENGINE CAPACITY : BELOW 1100cc
AVG. YEARLY RUN : BELOW 5000 KM
NEVER DRIVER ABOVE 80 KM/HR
PROS
CHEAP PRICE
CONS
ENGINE PARTS WILL WEAR MORE
MORE ENGINE NOISE
ONLY EFFECTIVE ON HIGHER TEMPERATURES
---
How does Oil filter works
---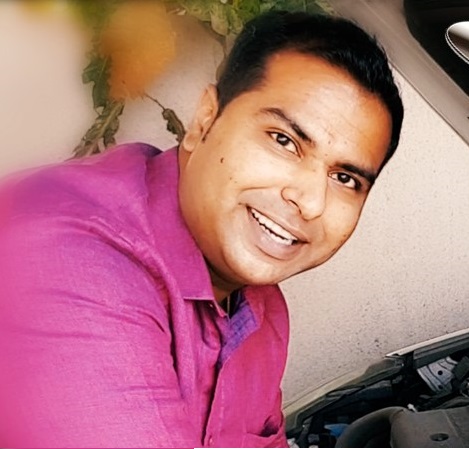 "SMARTDrive is small step towards making roads a safe place. Join us as Viewer, Author, Patron or The Sponsor."
| BESAFE. DRIVESMART. |
VishwajeetGaike
CEO & Founder
SMARTDrive333.com