On this page, we'll go through all of the major and minor DIY service checklists for your car's rainy season preparation.

CONTROL
Tyres : To retain traction on wet roads, tyres must be in good condition. Please ensure that older and less grippy tyres either replaced or moved to the back side before the season begins to avoid any undesired incidents.

Choosing right tyre is a task
'Wet grip' is the tyre's ability to stick to the road in wet conditions. The rating focuses only on one aspect of wet grip – the wet braking performance of the tyre. The performance is graded between class A and class E. Tyres with a high wet grip rating will stop more quickly on wet roads when full brakes are applied. In an emergency situation, a few metres can make all the difference.
---
Brakes : whether your car's brakes are disc or drum. Brake Liners, pads, brake fluid, the ABS system, and other components make up the system. All of these components must be thoroughly examined.
Anti-Lock Braking System (ABS):
The most significant feature to improve your handling on wet roads is the ABS system. However, this system must be maintained on a regular basis.
CAUTION : if the ABS light is illuminated on your dashboard You should go to the service center right away.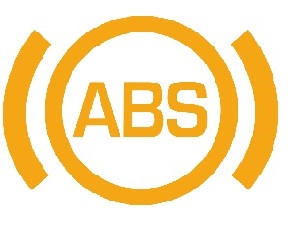 Brake Pads / Liners :
The lifespan of brake pads and liners is limited. The older the pads are, the less capable they are of stopping the disc. You can tell if your car's disc pads need to be replaced or not merely by looking at them.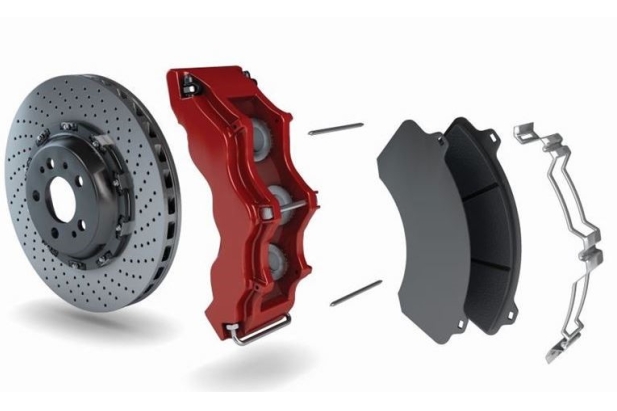 ---
Suspensions : Suspensions are critical for maintaining contact with the road and vehicle stability, as illustrated in the video below. If your car's suspensions are 5 years old or have travelled almost 100,000 kilometers, it must be replaced.
---
VISIBILITY
Wipers: Wipers are essential for maintaining visibility while driving in the rain. Occasionally, defective wipers exacerbate the situation. As a result, this monsoon, make sure your car has fresh wipers.
---
Water repellent coating: This is a chemical engineering feature that enables you to see as clearly as you would on a normal day even if it rains heavily. Water repellent Coating for rain : https://amzn.to/2tfucMm
---
Water sprinkler tank check : if you put washer fluid in your car's sprinkler tank The wipers perform significantly better, and you will notice the difference. No one can truly understand its significance unless they are using it.
---
ELECTRONICS
Light bulbs and indicators: Overall visibility is hampered by rain. To avoid sudden collisions or dashes, we must make sure that our car is easily visible to other drivers. To avoid these mishaps, Check that all of your indicator bulbs, as well as your braking and tail lights, are in good working order.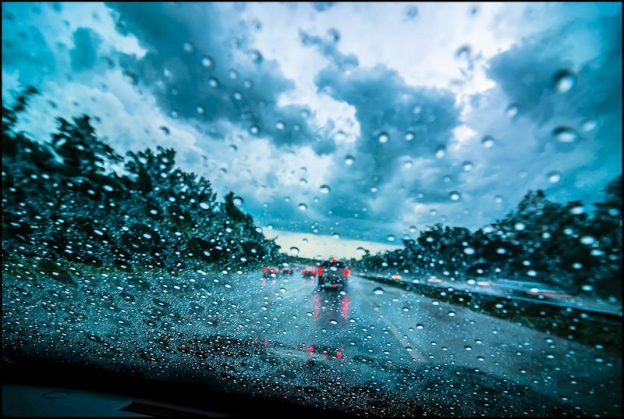 ---
Battery electrode greasing : Because of the increasing moisture in the air, the battery electrodes/terminals begin to corrode. During the ignition phase, this erosion can prevent 100% energy transfer to the starter motor. To avoid this, a grease must be applied to the electrodes to prevent moisture exposure. This will ensure that the automobile receives the maximum amount of energy from the battery.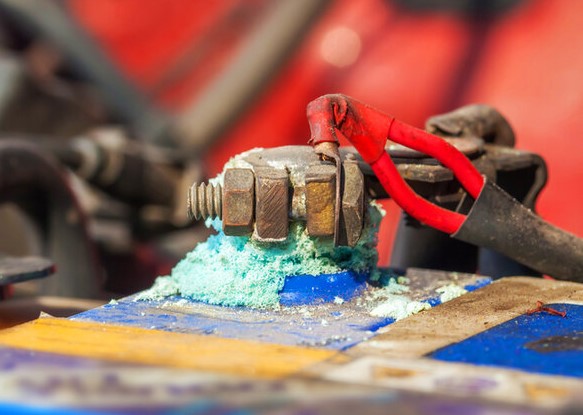 ---
Wires and fuse box check : Despite the fact that you haven't had any problems with your car's wiring system to date. Wire cuts or short-circuits can occur for a variety of causes. There are also concerns with fuses that have been worn out. To avoid a mishap, it is highly suggested that all wires and fuses be visually checked.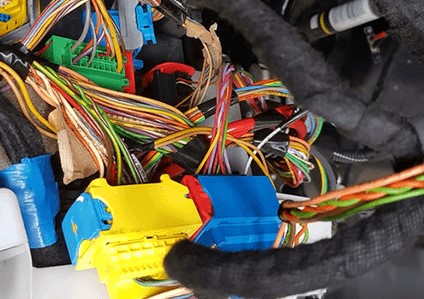 ---
COMFORT
Water Leaks inside the car : Water can enter your car through a variety of access locations, as seen in the photos. To avoid further discomfort and troubles, we at SMARTDrive strongly advise you to identify and correct the source of the problem as soon as possible.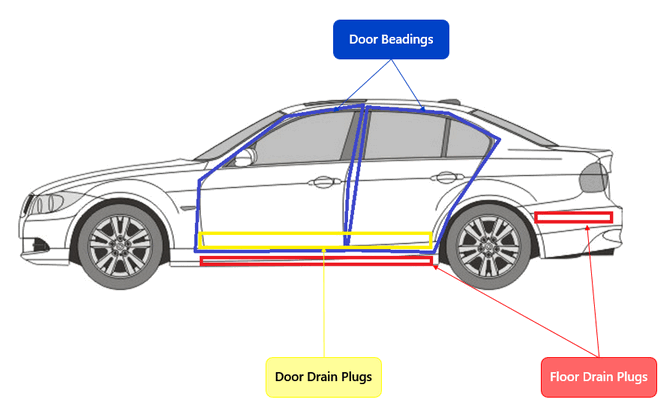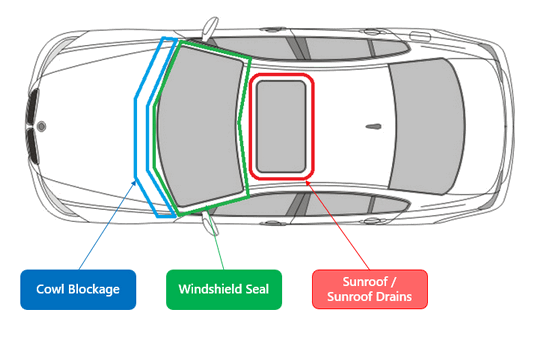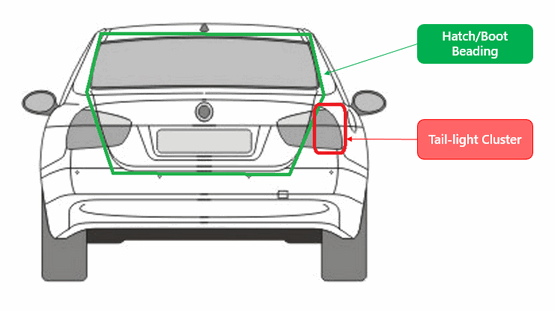 Air purifier / air filters
floor mats
air fresheners
umbrella
Monsoon Car care tips, ABS on wet roads & tyres suspensions tips Car vs. rain,: SMARTDrive
rain car driving tips wet roads instant brakes avoid car skiding in mud. keep your car ready for mansoon season how ABS brakes are better on wet roads. Does ABS increases Tyre life ?
Ciaz Wipers : https://amzn.to/2JWcCY5
Advanced wipers : https://amzn.to/2JVAA2e ( 24 inch + 16 inch)
Water repellent Coating for rain : https://amzn.to/2tfucMm
Rainx Washer Fluids : https://amzn.to/2thUWvx
car rain driving basic driving tips to drive in rain safe driving during rain no sliding or skiding you prepare well in advance, it's easy to tackle rainy weather, at least to some extent. We have listed down a number of essentials, not only on how to save your car from Monsoon rains, but also how to keep yourself ready, in case you get stuck in long traffic jams, or worse, in an emergency. this is mainly categorized in 3 sections
1. CONTROL : Wet roads are dramatically changing the whole calculations of Traction and riders face extreme slippery incidences due to loss of traction. major Control parameters are Tyres, Brakes (With ABS), Suspensions
2. VISIBILITY : Raining, Foggy or Smoggy weather reduces the Visibility upto 0%. and your co-passangers need to walk in front of the car to show you the way. we are discussing Major Factors like Windshield wipers, Lights and Air conditioner system for making fogg free and clear ride. clear visibility
3. COMFORT : you are paying millions for those cars . it's definitely expected that extranal weather will not make any difference your comfort after sitting inside the car. Floor mats as well Dry air / no dampness inside the car – air conditioner system.
related search terms : rain, aquaplaning, traction control, control on wet surface, reduced visibility, owners precaution for monsoon, during raining